SKU:BravoBPTAnalog
Regular price
$167.00 USD
Regular price
Sale price
$167.00 USD
Unit price
per
Sale
Sold out
The most sought-after accessory for an inflatable boat! Our boats do come with a foot pump and with it, you can fully assemble the boats in around 30 minutes - but with an electric pump, you can get that down to 15 minutes! Just set the pressure, turn on the pump, and let the pump do the rest! Once it reaches the desired PSI it will automatically shut itself off.
The BTP 12 is a two-stage pump where the first stage is a high-volume, low-pressure stage delivering 450 L / Minute. At about 1-2 PSI the second stage kicks in and is a low-volume, high-pressure stage delivering 150 L / Minute. This makes it suitable for larger craft as it will pump quicker than other pumps.
The dial also has a pressure gauge so you can see exactly what pressure your boat is at. The hose is 1.7 m long and the power leads 3 m long. There is also an air filter in the unit. This pump comes in a very handy carry bag that houses the leads and hose + adaptors.
NOTE: This version only comes with an HR Valve connector. If you would like to inflate other items, you will need the HR Valve to Boston/Kite Valve Adapter
Features:
Analog gauge and auto-shutoff selector

Generates up to 14 PSI

Connects to any 12-volt battery

Analog manometer dial pressure selector
Inflates and deflates
(Stage 1) Low-pressure/high-volume turbine blower (450 l/min)
(Stage 2) High-pressure piston for higher PSI kicks in at about 1-2 PSI (160 l/min)
Automatic 2-stage operation
Stops automatically when selected pressure is reached (the auto stop is for inflating only pump does not stop automatically when deflating)
Air filter to protect unit (requires occasional cleaning)
On/Off switch
Includes: Carry bag, 9-foot (2.7-meter) power cord, and 6-foot (1.8-meter) inflation hose
The power cord includes alligator clips to connect to a battery and a cigarette lighter plug for your car.
Can be fitted with an optional Ni/Mh battery kit for cordless use
Specifications:
Power supply: 12V DC
Maximum output: 450 liter/minute
Current draw: 20 Amps
Maximum pressure: 14.5 psi / 1 bar
Maximum continuous run time: 20 Minutes
Dimensions: 290x100x150mm
Recommended for:
Rigid and Foldable Inflatable boats up to 32 feet (10 meters)

Inflatable Kayaks
Dinghies (all sizes)
Stand-Up Paddleboards (SUP)
Inflatable toys and towable's

Air mattresses

Share
View full details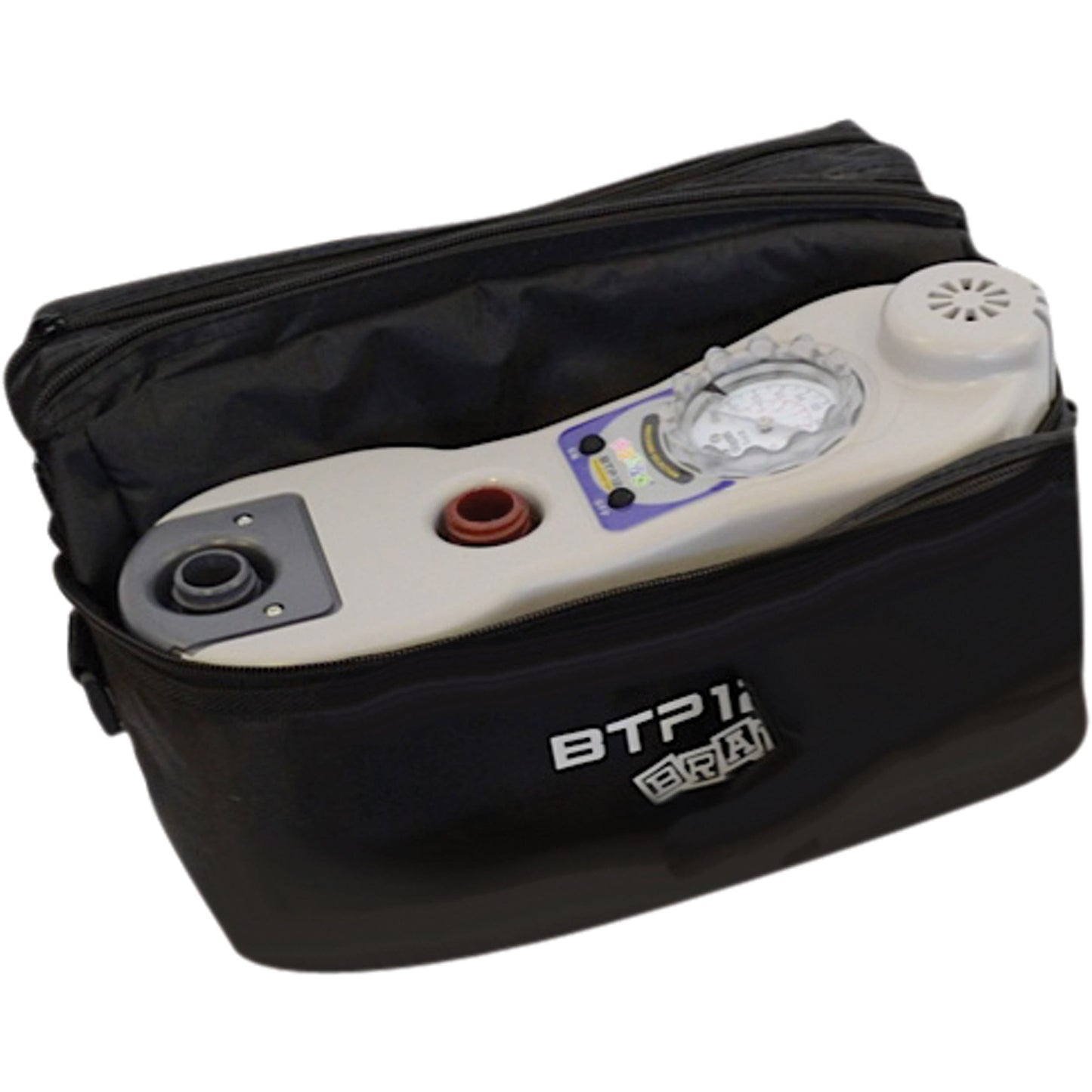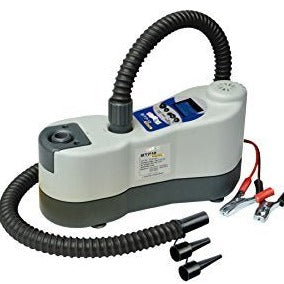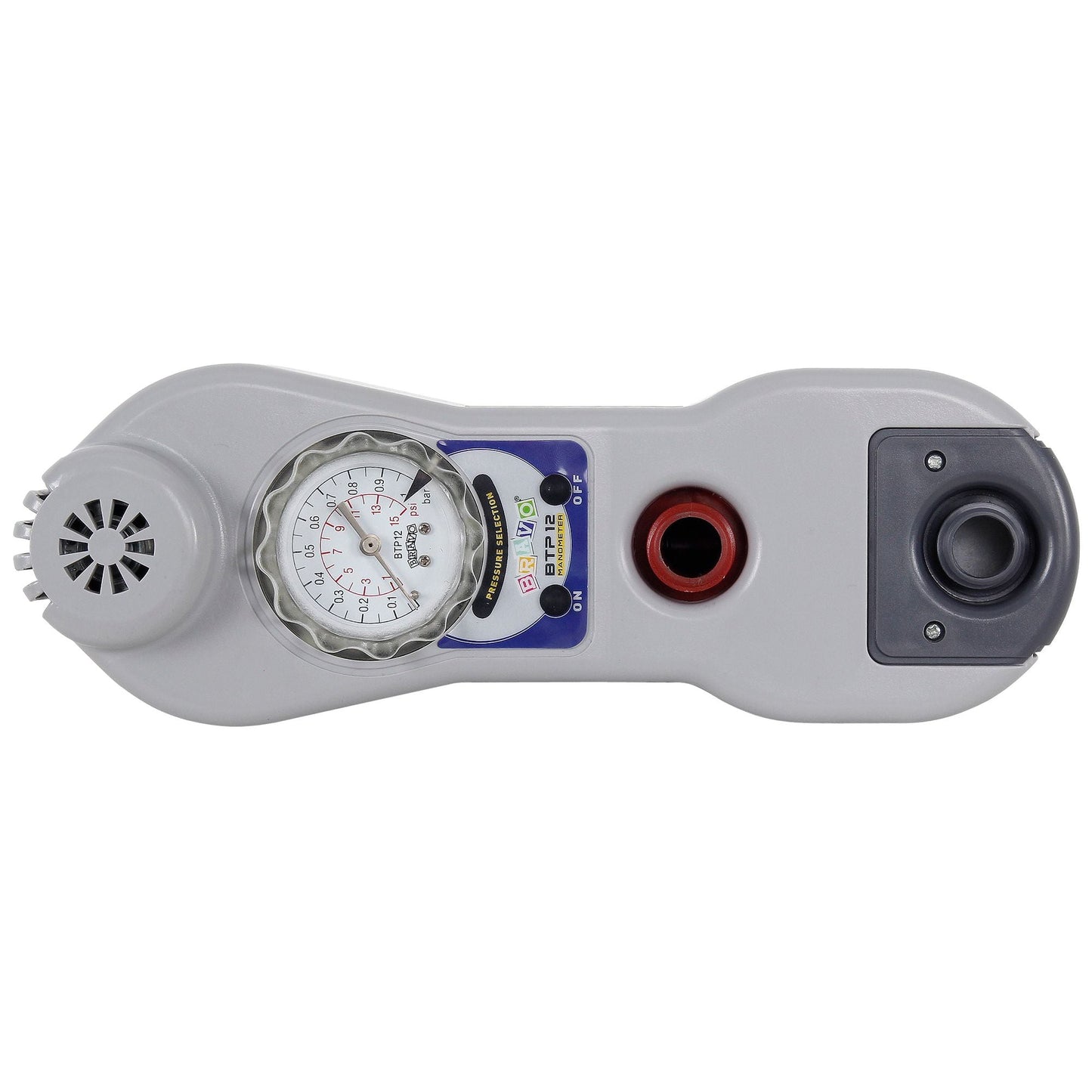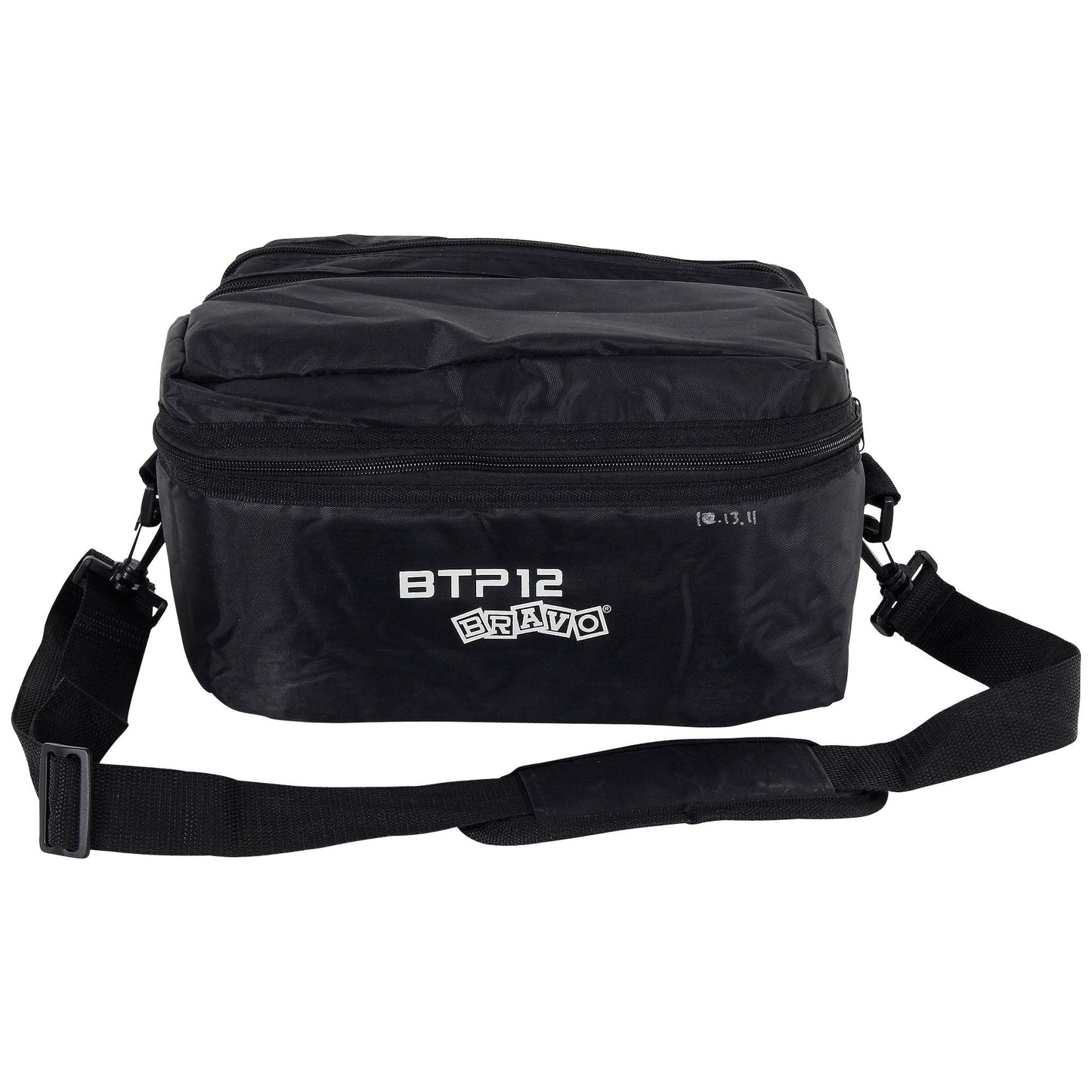 Great Pump
only used it once but seems to do the job