The FS Jet will Launch Spring 2024
Although we are accepting reservations, the FS Jet will launch with limited production. Please email reachus@swellfish.co for more information.
Regular price
$5,553.00 USD
Regular price
Sale price
$5,553.00 USD
Unit price
per
Sale
Sold out
Introducing the newest addition to the Swellfish line of boats - The FS Jet, a foldable inflatable boat with a patent-pending jet tunnel design!
Share
View full details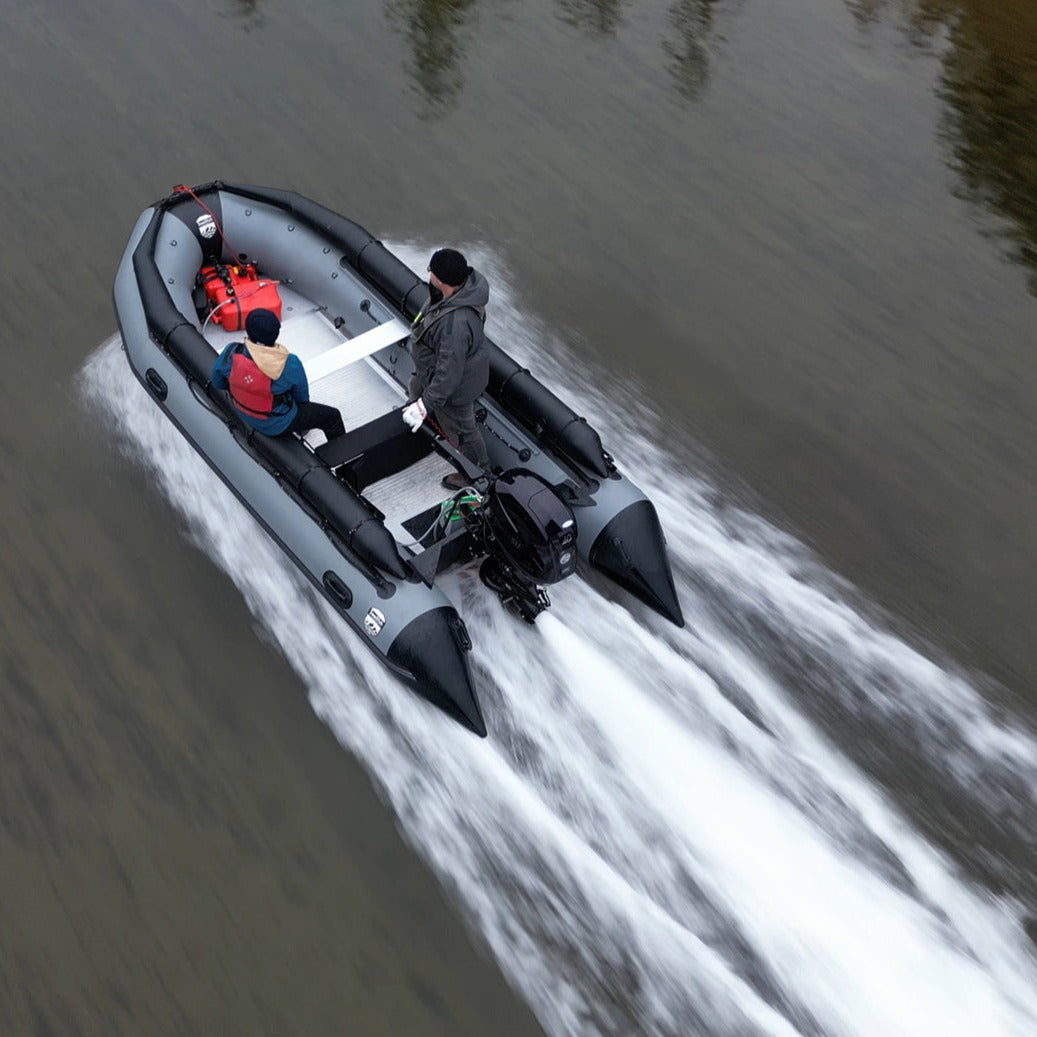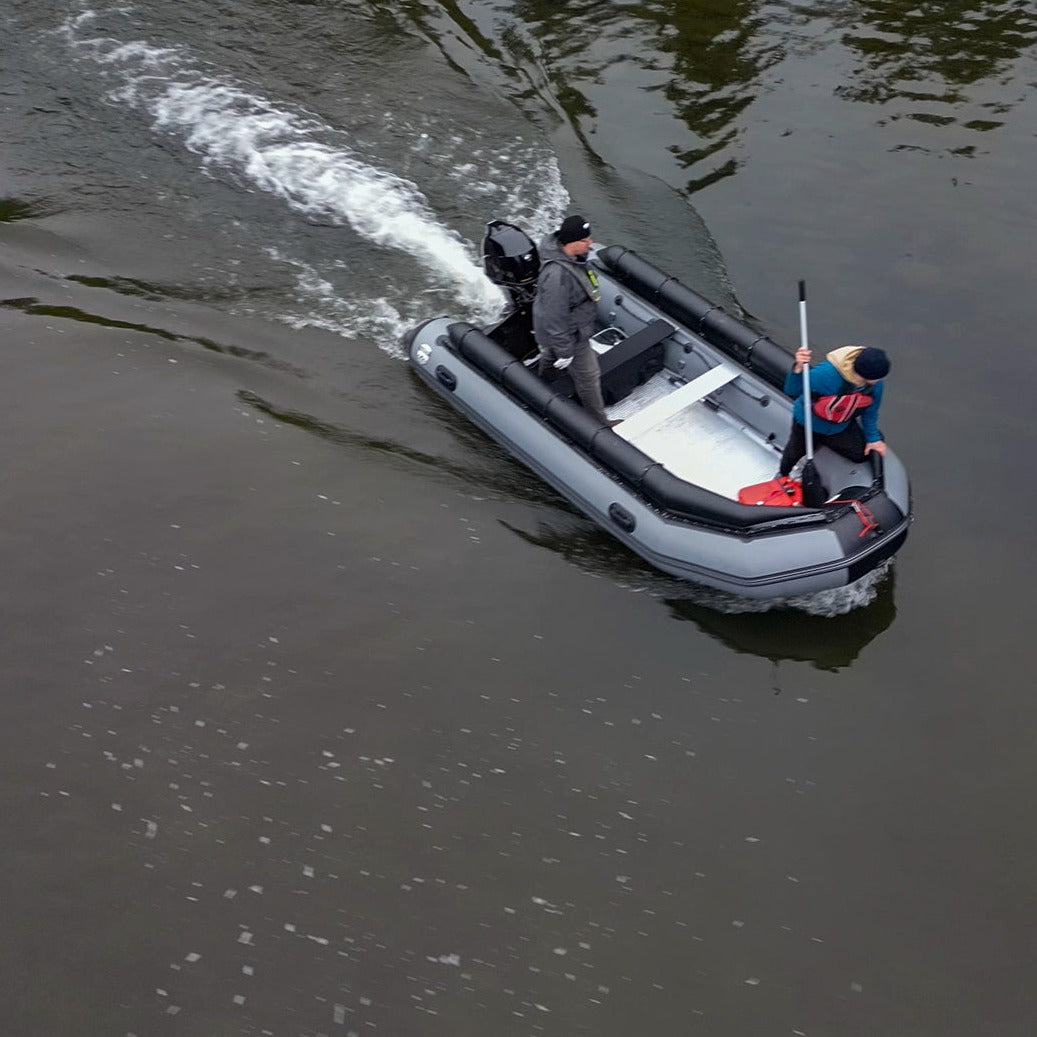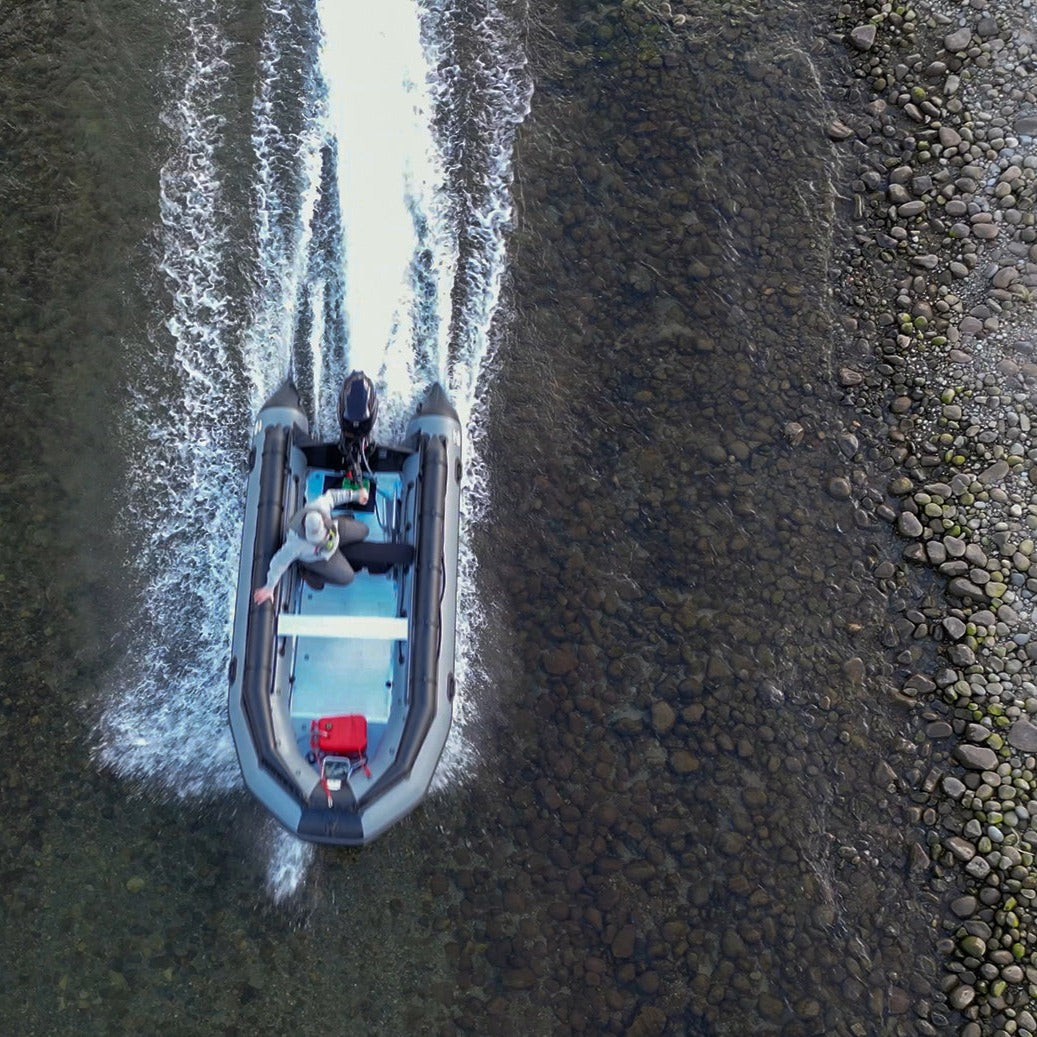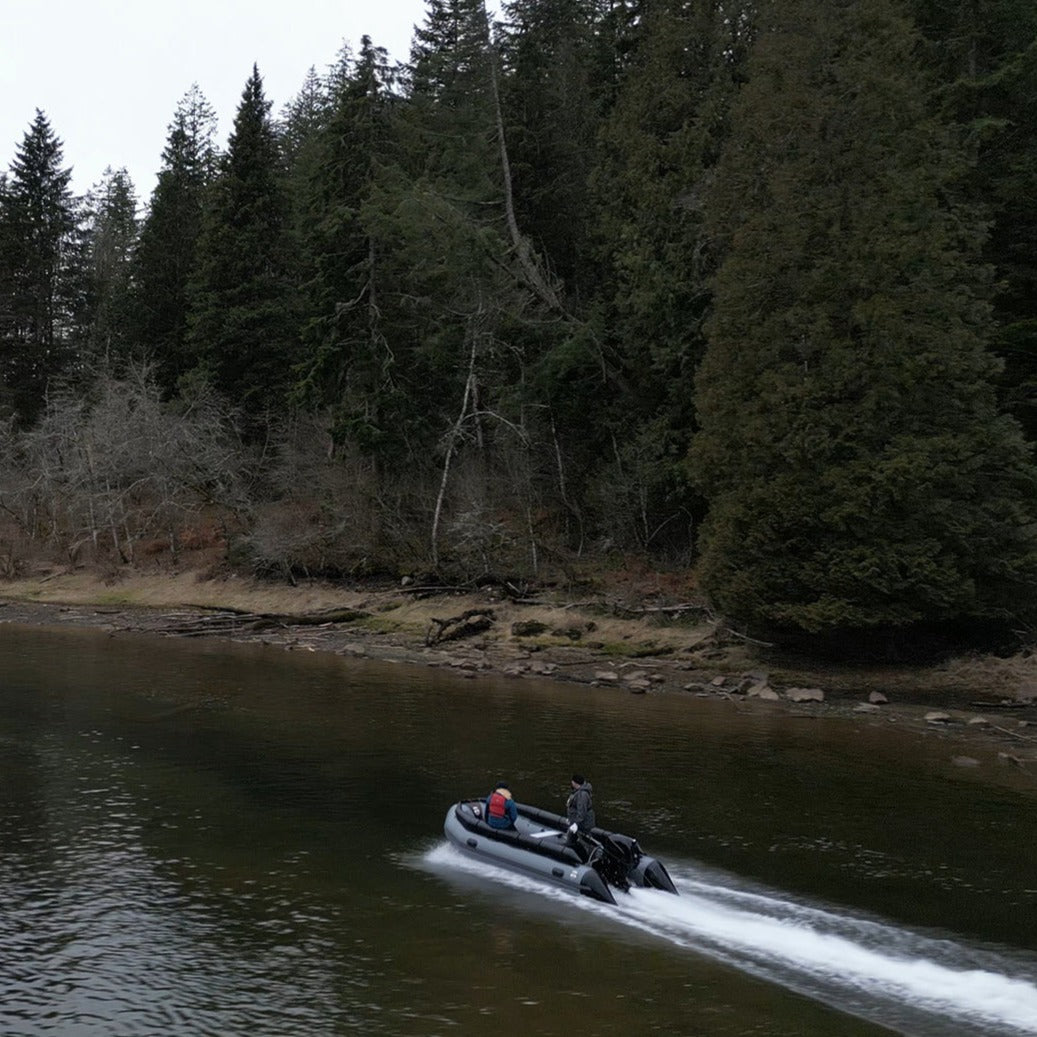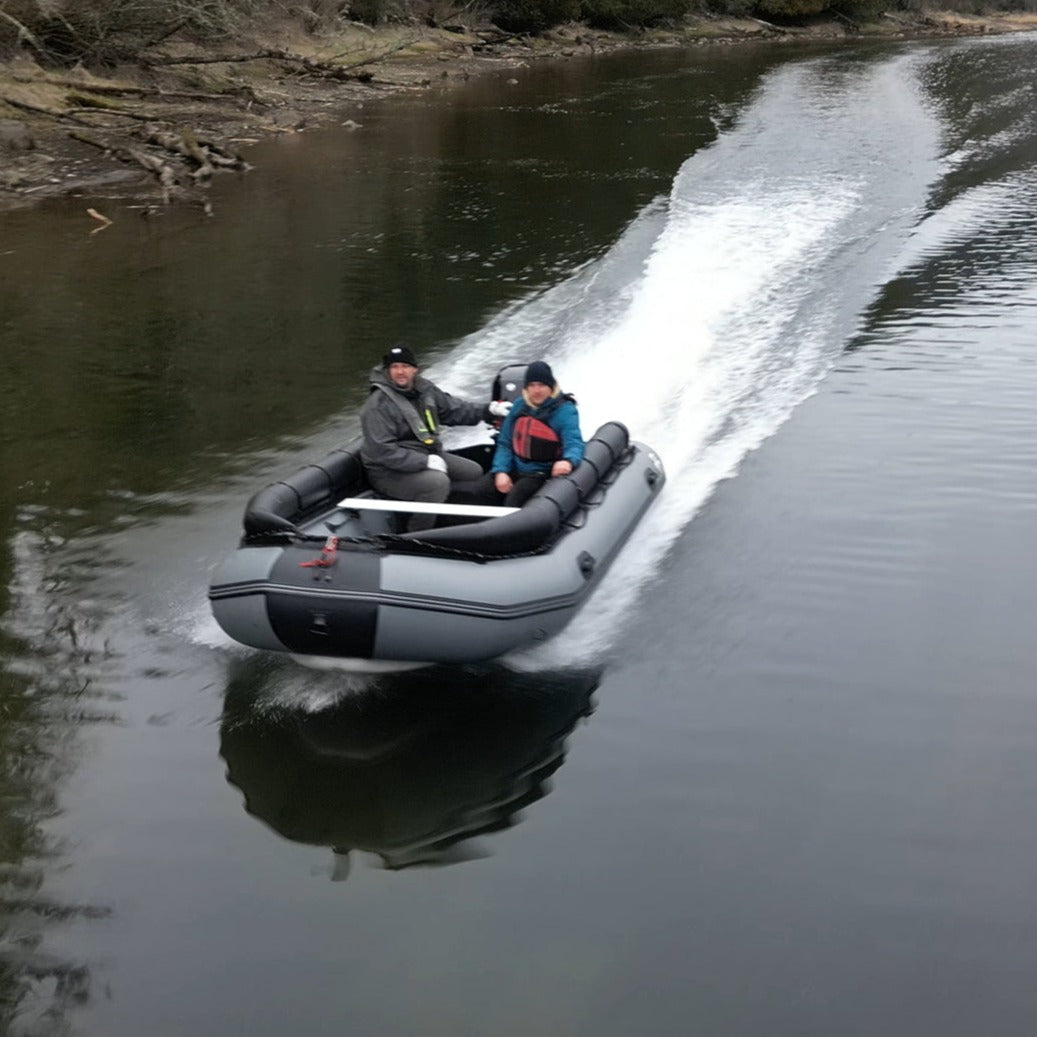 Made for Adventure
Our FS Jet is the perfect choice for customers looking to take their hunting and fishing adventures to the next level. The boat's unique jet tunnel design allows it to operate in shallow water by directing water underneath the boat and up through the tunnel to the outboard motor. Adding a slight V shape to our hulls increases the performance of both the tunnel and the boat overall. Allowing for a faster, smoother and more stable ride on the river. Developed with a focus on durability and efficiency, you can easily navigate rivers and streams, giving you a better chance to catch that elusive fish or track that trophy game.
Get ready for the ultimate hunting and fishing adventure with The FS Jet - an inflatable jet tunnel boat!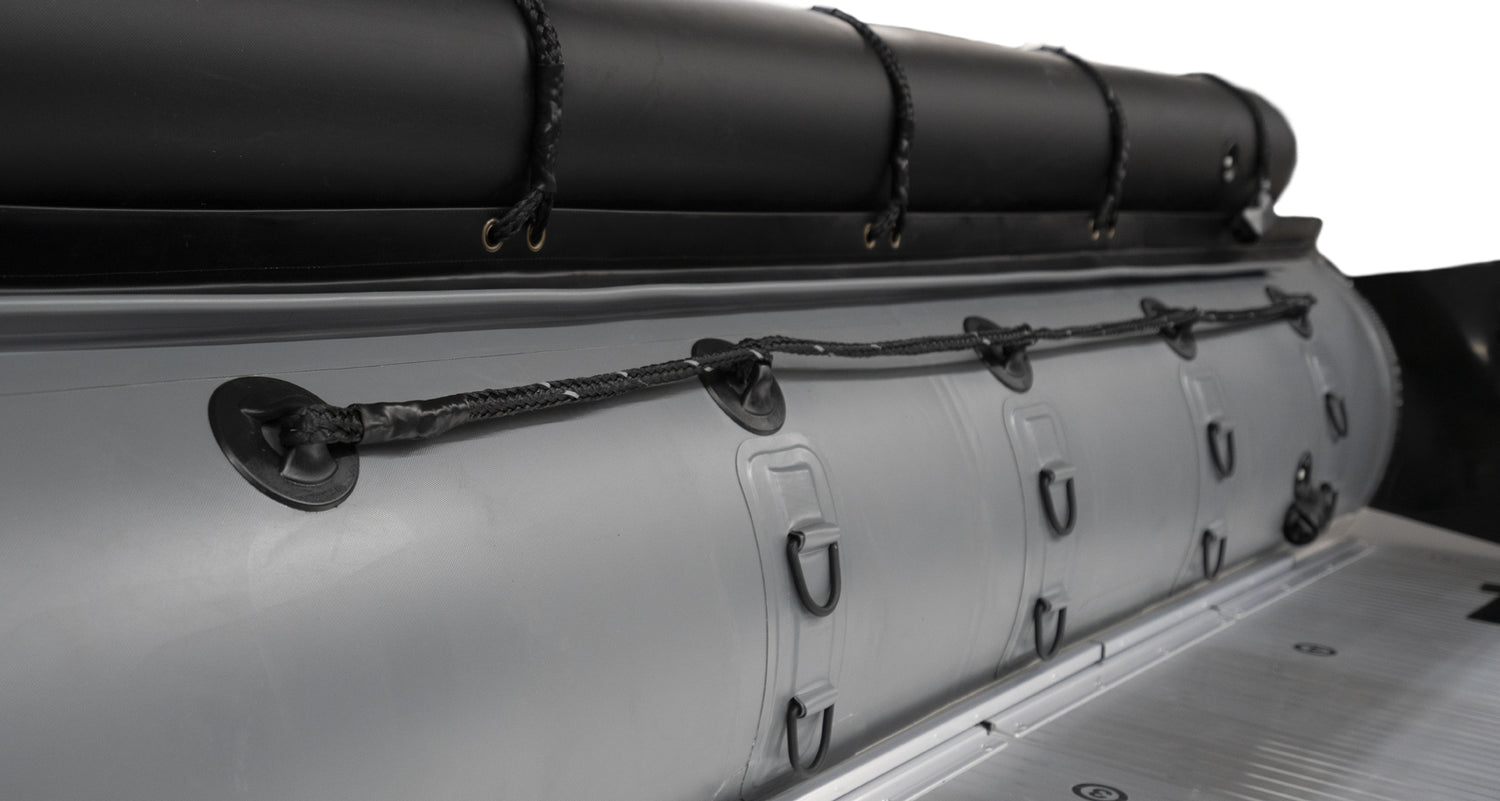 Set up for your Set up!
Fully adjustable bench seating so you can sit where you are comfortable.
D Rings in all the right places for running rigging through and strapping gear down.
Reflective lifeline inside and out... it's just cooler that way!
XL series comes with removable top tubes (avaliable as an option for non-XL)
Our patent-pending design works with or without aluminum floors.
A Tunnel Hull like nothing else

After 3 years of testing and development, the hull of the FS jet is unique and solves several problems found in other inflatable Jet Tunnel boats. This is achieved by our Patent Pending Dropstich hull that gives the boat performance that rivals traditional jet tunnel hulls!

Proudly Canadian

Like the majestic loon or the mighty moose calling out across the vast wilderness.... we heard the cries, and we answered. We have always been proud and appreciative to develop new and innovative products for our customers and the FS Jet is no exception, Eh!
Ruggedness At Its Core

The backcountry waters can be deceptive; hazards can often lurk under the surface, waiting for the opportunity to strike! We looked to innovative materials to fend off the abrasion and wear of rocketing up streams to find those hidden gems of an area.

Unmatched Design

Uniquely innovative and built to take a beating, the FS Jet started with a question: "How far can we go?". Ultra-durable material, features that let you dial in the jet's performance, the right accessories as standard offerings and much more. No adventure should fall short because of your gear.