This is the ultimate quick-deploy emergency solution for Search and Rescue, Firefighters, and other response groups. Equipped with advanced inflatable technologies, it unfolds and inflates in mere moments to get you on the water fast. Saving valuable time during critical situations. Equipped with speed tubes for increased speed and superior handling, allowing you to reach your destination quickly and with unmatched agility and control.
Stay prepared with the fastest, most efficient, and easily deployable emergency response boat available! An indispensable asset during critical missions, from search and rescue missions to emergency response, from marine research to flood water response.
View full details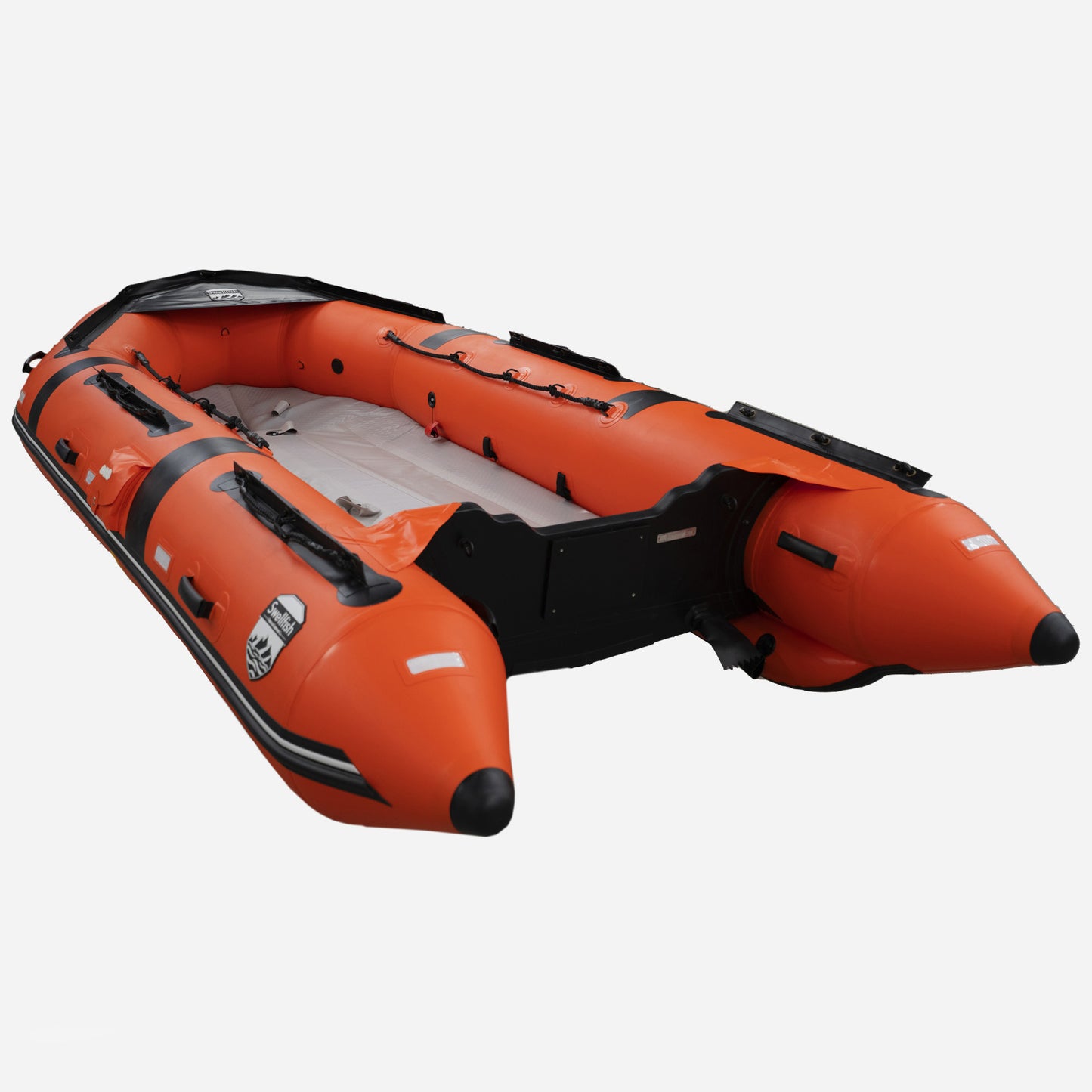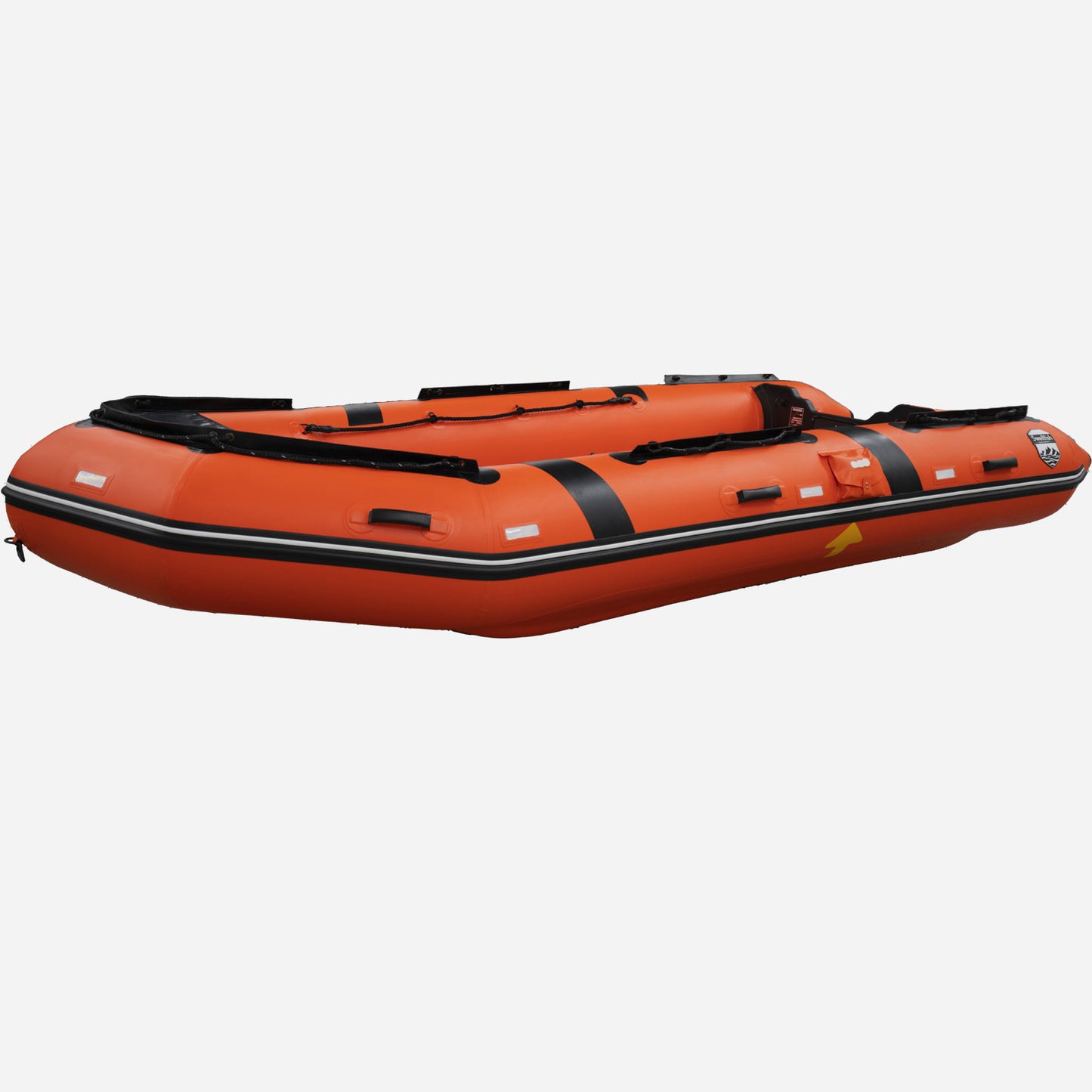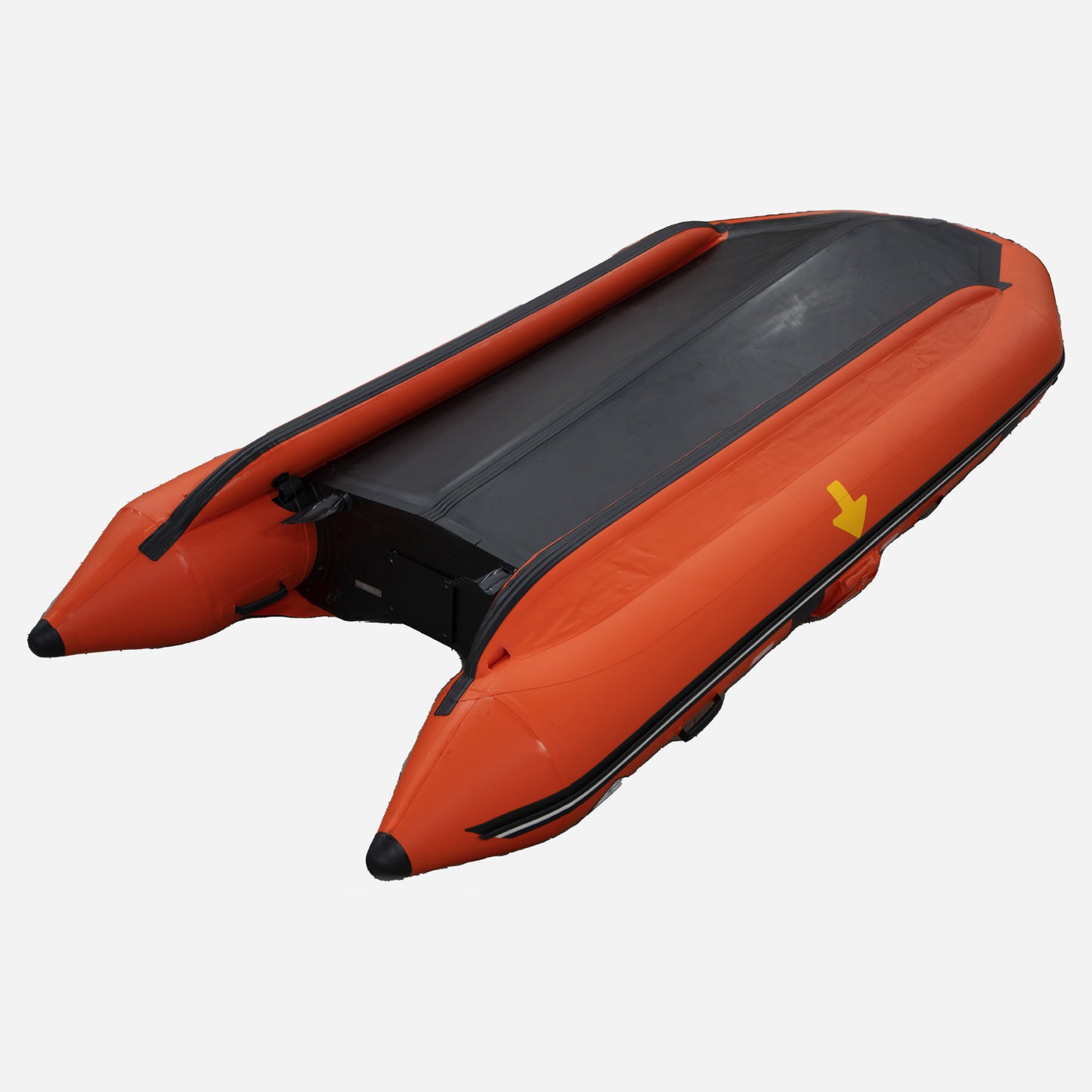 Innovative design for rapid deployment
The Hull

Our innovative boat features a multi-chamber hull made up of three drop stitch parts. When fully inflated, this creates an ultra-deep V shape that provides excellent wave handling, comparable to that of a rigid inflatable boat. What's more, the structure of the hull eliminates the need for an extra floor, making it quicker and easier to deploy as a rescue craft.

Built For Speed

In situations where lives are at risk, getting to your destination quickly is crucial. The addition of speed tubes to your rescue boat not only reduces drag for increased efficiency, but also improves handling and navigation in waterways. The Speed Tubes with our unique deep V Hull design creates an agile and fast response craft.

Lightest Design in its class

We prioritized compact design, light weight, and quick setup for our product. To ensure durability, we collaborated with industry experts. Our ultra-light material is a variation of our German-made material, maintaining strength while reducing weight. The pre-installed integrated drop stitch floor and lightweight material allow for easy setup by a single team member.